Udaan is India's fastest growing B2B E-commerce brand. It provides a platform for retailers to buy products from sellers across India. 
With over 10,000 on ground sales executives, Udaan wanted to train it's executives about different products.
Udaan's Stainless Steel utensils' vertical approached BM to come up with a cost effective solution that would not only transfer knowledge about the products but also be simple enough for untrained executives to understand the intricacies of the trade.
Design Research
Editorial Design
Illustration
Print Design
We conducted in-depth interviews with the sponsors along with a sample of the sales force to understand what would be the best medium to transfer the knowledge.
At the end it was decided to equip the executives with a Training Handbook that they  could use as a ready reckoner during a sales pitch.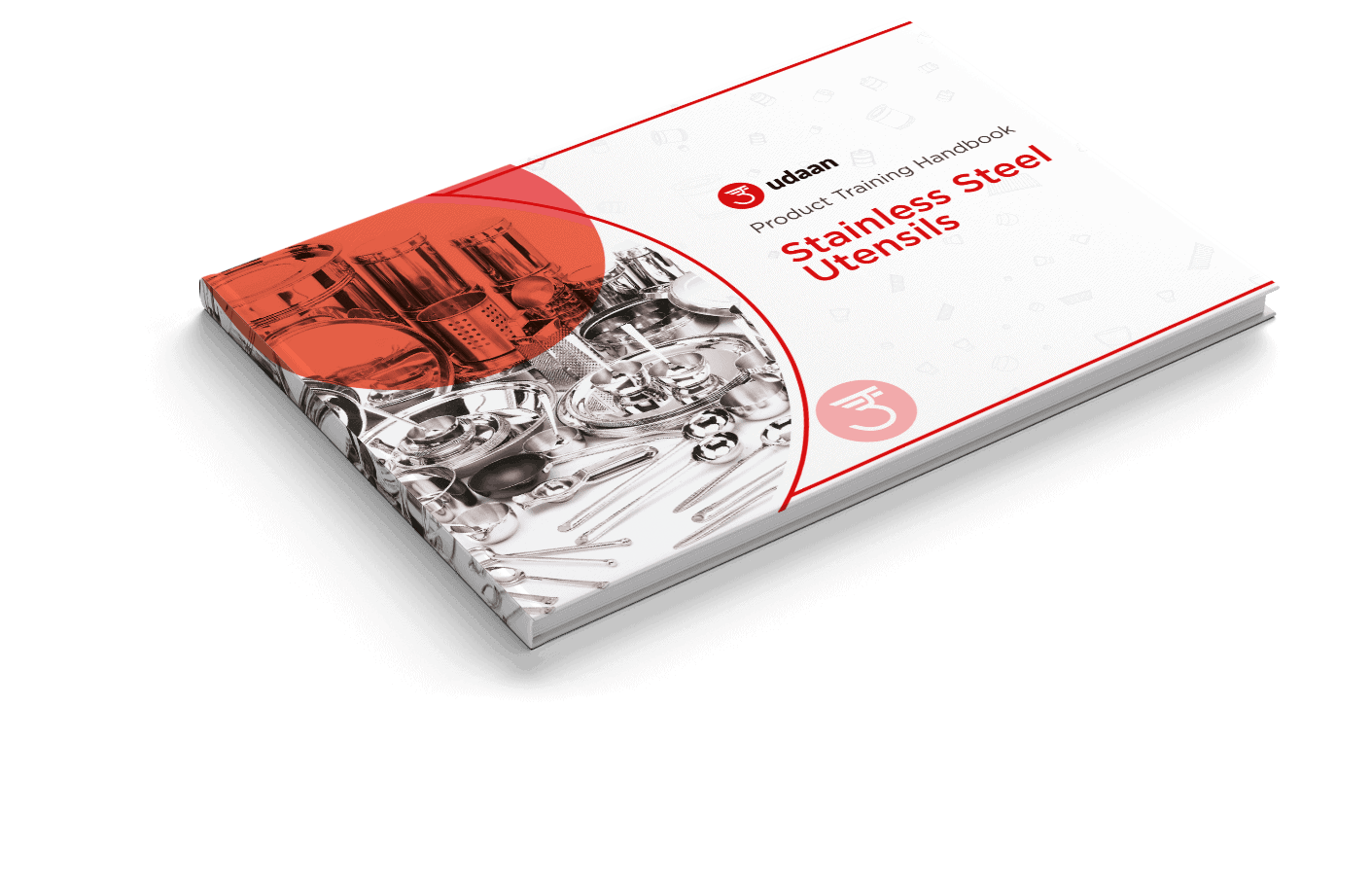 Being the fastest growing Unicorn start-up in the country, We at Udaan-Stainless Steel Vertical had been facing a lot of issues with empowering our 300 strong on-field executives. We wanted to make them more aware of the products and the industry they are in.
Bored Markers came up with the concept of a portable handbook that would achieve exactly what we were looking for. We thank them for a job well done and hope to continue to work with them on future projects.
–  Sahil Grover, Vertical Head, Stainless Steel Utensils, Udaan